Montreux Jazz Café Lausanne EPFL
ABOUT
At the southern end of the ArtLab building, the Montreux Jazz Café @ EPFL is dedicated to showcasing the famous Montreux Jazz Festival's archives, listed as a UNESCO world heritage treasure.
EPFL, in charge of the digitalization and preservation of these recordings through the Montreux Jazz Digital Project, has also developed tools to enable visitors to navigate, view, and listen to the archives. The Montreux Jazz Heritage Lab*, one notable example, makes it possible to completely immerse oneself in Montreux concerts. The Montreux Jazz Digital Project, in which numerous EPFL labs participate, can count on the support of several partners.
*If you would like to visit the Montreux Jazz Heritage Lab, please call the restaurant to ensure it is not closed to the public due to a private event.
BB CHEESEBURGER
Delicious and generous, it owes its name to the great legend of the blues. The BB cheeseburger is from now on a classic on the menu of Montreux Jazz Café.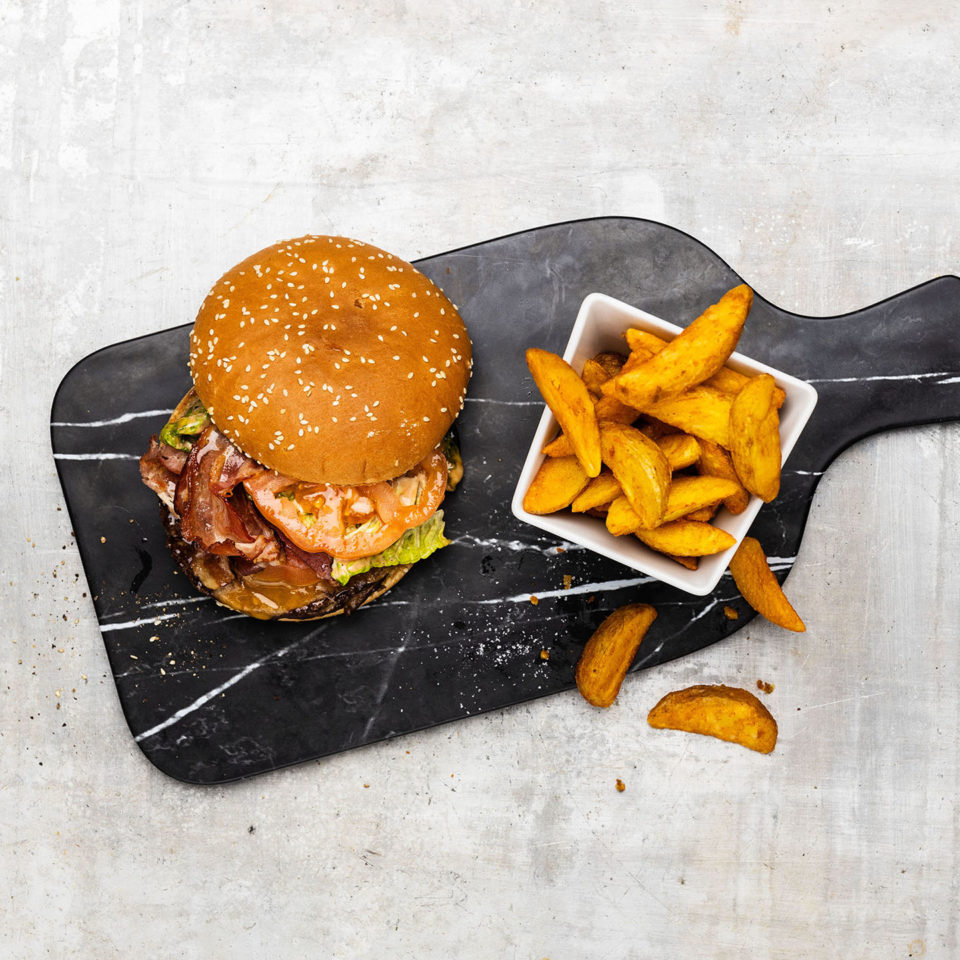 ORGANIZE YOUR EVENT WITH US!
Our teams are always ready to welcome you for any type of event. Seminar, workshop, conference or even a company party or anniversary, the Montreux Jazz Café in Lausanne can transform itself to offer you the space you dreamed of. Do not wait any longer to contact us to discover the possibilities available.